PARK PLAY NEWS
---
Please check back here often for updates on our programs including upcoming registrations and other announcements!

November 27, 2020
Park Play Daycare Pre-Registration
You may have noticed in recent days that there is a daycare facility in the process of being built on the corner of Mapleford Blvd. and Courtney Street N. We are excited to say that Park Play Daycare will be opening in this building in late spring of 2021! Pre-registrations to join the mailing list and receive priority registration is now open. Click on the 'daycare' tab and then the 'checklist' for a step by step guide!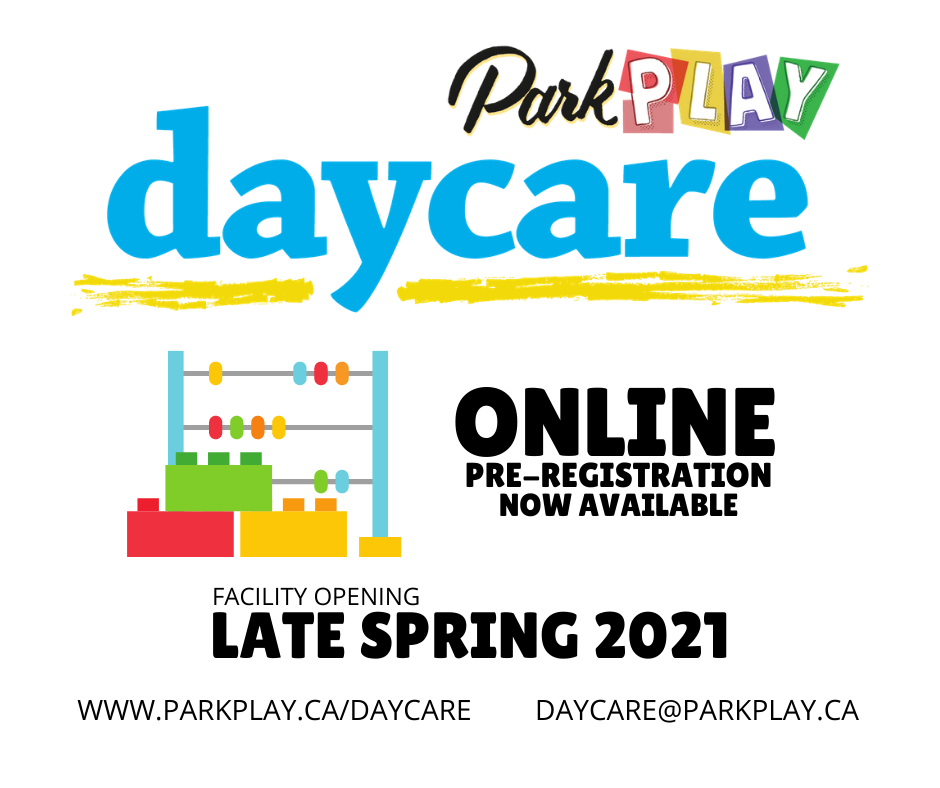 November 4, 2020
Before & After School Care Registration
We would like to take this opportunity to announce our opening registration dates for the 2021-2022 school year! We are excited to say that registration will be open online on January 12, 2021 at 7:00 AM for existing B&A families and February 9, 2021 at 7:00 AM for new families. Although this may seem far away, we all know that time travels fast and the new year will be here before we know it. Therefore, we encourage you to mark your calendars now and remind family and friends to mark theirs as well!