Parent Info
---
When Will Care Be Provided?
The program runs from 7:00am to 8:30am every school day morning and from 4:00pm to 6:00pm every school day afternoon and will begin on the first day of school. The program will be closed on all non school days including Teacher Professional Development Days, Teachers' Convention and the following holidays:
Thanksgiving Day
Christmas Day
New Year's Day
Good Friday
Victoria Day

Remembrance Day
Boxing Day
Family Day
Easter Monday
Labour Day
Park Play does offer care on PD Days through our School's Out program, however enrollment in Before and After School Care does not secure a spot for your child. Enrolment does provide you with an opportunity to preregister for our School's Out programs. Care is also available for the February Break and Easter Break. Please see School's Out below for more information.
---
Snack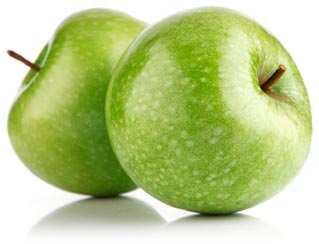 Children who are enrolled in our After School care will be provided with a snack once they arrive at the church. Our snacks consist of two or more food groups with at least one serving of fruits and/or vegetables. For example, one afternoon we may have cheese and crackers with cucumber. Children will also be given a glass of water with their snack. Once a child is finished with his or her snack, he or she will be responsible for washing his or her cup. All of our snacks will be peanut free. If your child has special dietary restrictions, we will try our best to work within them, however, we may require your assistance on occasion. If you have any further questions regarding the snacks being provided, please contact the program administrator.
---
Transportation
Park Play provides bus transportation to students attending the Rosewood Park Location. A Park Play staff member will accompany the children on the bus to ensure children get off at the correct school. Students will be picked up from school and Park Play staff member will meet children at the school and stay with the children until the children safely arrive at our site.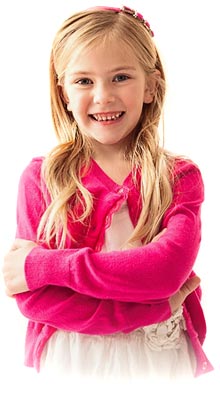 At Rosewood Park Alliance Church, nothing is more important to us than the safety and security of your children. That's why we've chosen KidCheck as our children's check-in solution to bring you the best check-in experience and to allow us to partner with you to keep your children safe. It is important you create your account prior to the start of school. If you haven't already created your free account online, please do so by going to www.kidcheck.com, selecting "Sign-up" and then "I'm a Parent, Guardian". Follow the link "set up your free login account". You can create your account from the comfort of home, it's simple and will only take a few minutes.
---
Late Policy
The hours of operation for Before and After School Care Program is 7:00 a.m. to 6:00 p.m., Monday through Friday. A late fee of $10.00 will be charged for children who are picked up between 6:00 p.m. - 6:15p.m. A late fee of $20 will be charged for children who are picked up between 6:16p.m.- 6:30p.m. The total amount owing will be billed out to you at the end of the month and charged to your account.

Before and After School Care Offered ( prices effective for the 2019/2020 school year)
---
LOCATION: ROSEWOOD PARK
PART-TIME: MORNINGS ONLY
7:00am to 8:30am
Cost: $175/month + $50 Registration Fee
PART-TIME: AFTERNOONS ONLY
4:00pm to 5:30pm
Cost: $215/month + $50 Registration Fee
FULL-TIME: BOTH MORNINGs AND AFTERNOONS
7:00am to 5:30pm
Cost: $295/month + $50 Registration Fee
SCHOOL LOCATIONS:
PART-TIME: MORNINGS ONLY
7:00am to 8:30am
Cost: $160/month + $50 Registration Fee
---
PART-TIME: AFTERNOONS ONLY
4:00pm to 5:30pm (Extended Care Included till 6:00)
Cost: $205/month + $50 Registration Fee
---
FULL-TIME: BOTH MORNINGs AND AFTERNOONS
7:00am to 8:30am and 4:00pm to 5:30pm (Extended Care Included till 6:00)
Cost: $265/month + $50 Registration Fee
School's Out Care Offered:
---
PD DAY'S
7:00am to 6:00pm
Cost: $60/day for students not registered in the program
Cost: $40/day for students registered in the program
---
FEBRUARY/EASTER BREAK
7:00am to 6:00pm
Cost: $150/week for students not registered in the program
Cost: $170/week for students registered in the program
*** Currently we do not offer Kindergarten Care at Park Play.***